JUMPSTART OUR PATREON!
Our Patreon, The Two Gomers Bonus Disc, is LIVE!
To support us and get exclusive content and connection with the Gomers, click on the Disc: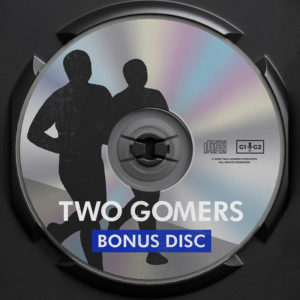 If you would like to gift us a Jumpstart Gift to launch us into this next phase of podcasting, click the donate button below!
You will get a handwritten Thank You card from us with a personal effect inside, be entered to win one of three framed and signed Gomer OneSheets, and get a link to the first episode of Indefensible Perfect Movie: Total Recall! Click the DONATE button to Jumpstart us!